Working from home might have sounded like a dream come true at first--until you realized you didn't know exactly where in your home you were going to work. Without a designated room for an office, it can take some creative thinking to establish a workspace that "works" for you in your abode.
Not sure how to get started? Use these tips to lay the foundation for your long-term, WFH workspace.
You might also like: 7 Designer Tricks That Make Your Home Look More "Instagrammable"
1. Scout out locations.
If you already have an office in your home, you're all set! However, many homes don't come equipped with this option, so you'll need to scout out a space that will be conducive to computer work, taking calls, and whatever else your job might involve.
Here are a few ideas:
The corner of a room
Under a window
A nook
The attic or basement
A repurposed closet (typically with the doors removed)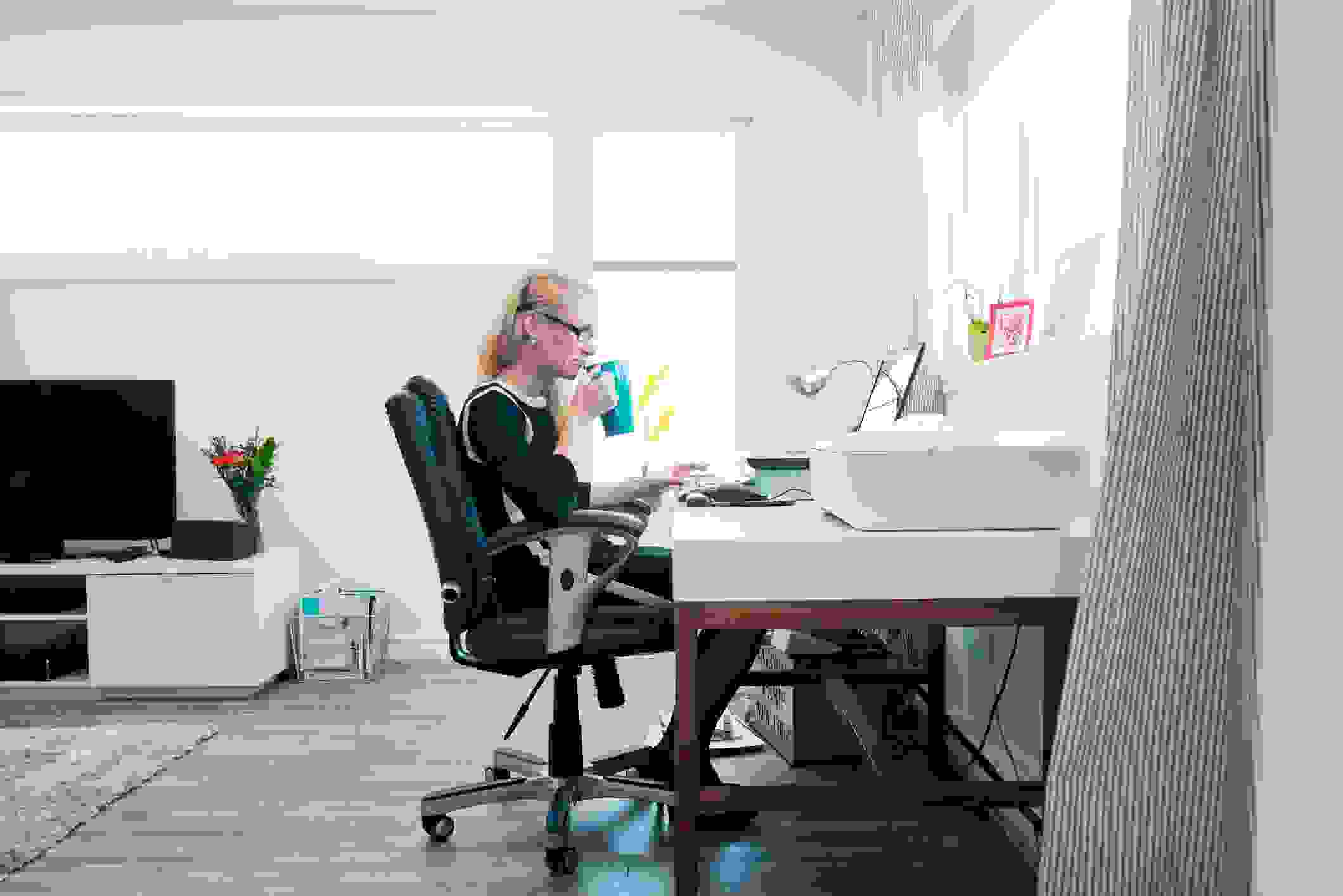 2. Get a desk with storage.
The last thing you want your workspace to be is cluttered, especially if it's located in a common area of your home. Getting a desk with built-in storage is a smart option for hiding noise-blocking headphones, notebooks, binders, portable hard drives, and more.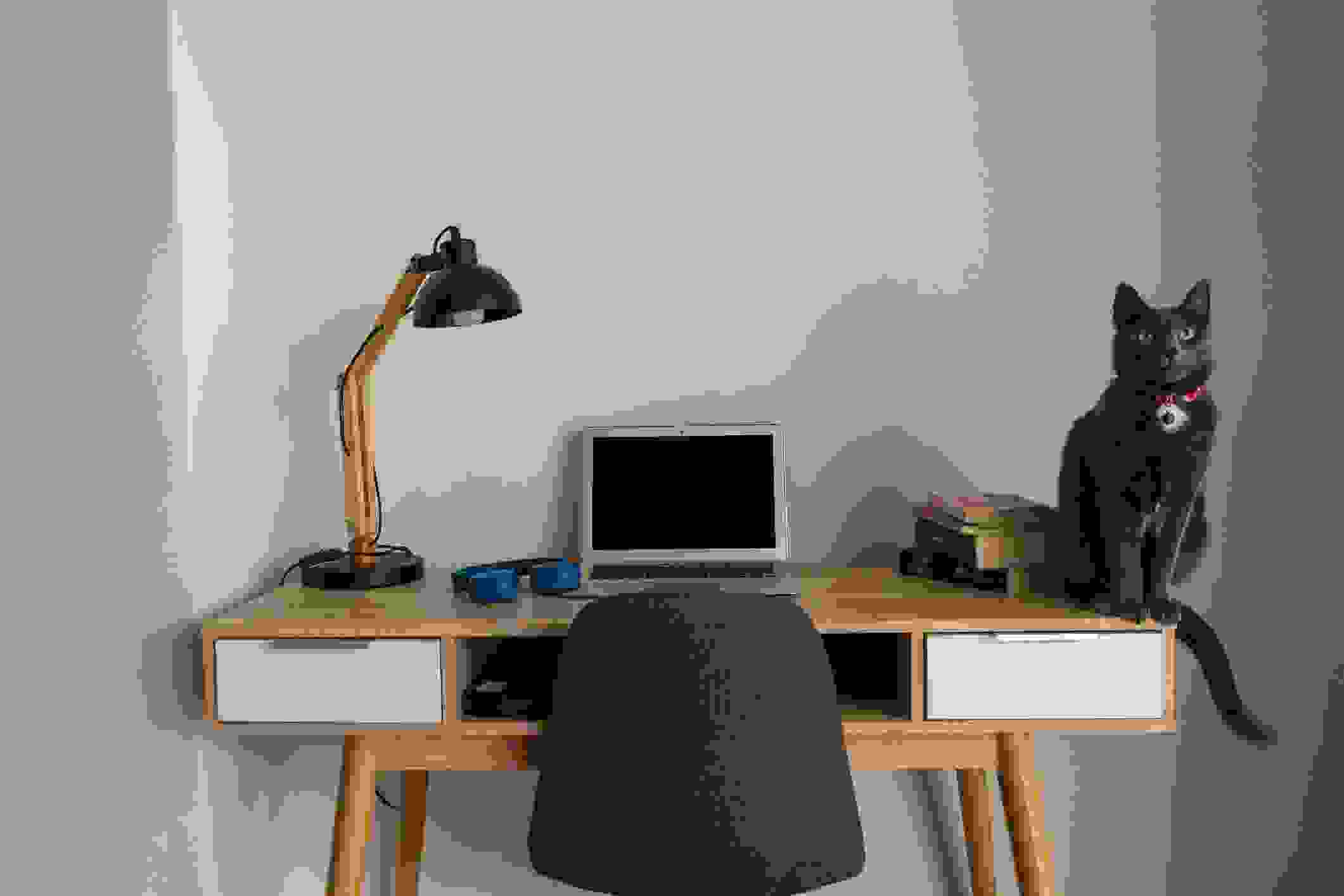 3. Get a standing desk or a desk with a raiseable component.
Too much sitting poses a number of critical health risks. If you're afraid you might forget to take a break to stretch your legs, you might want to consider a standing option for your workspace. Standing desks come in hydraulic models, as well as designs that can be raised and lowered manually. If you only need part of your workspace to have a standing option and want something cheaper than a standing desk, consider investing in a standing desk converter.
4. Utilize the walls and vertical storage space.
If your desk is short on storage space, consider adding a pair of wall organizers or a pegboard over your desk. A smart metal grate is also a fantastic way to pin up a calendar, family photos, and any other pictures to boost your happiness and productivity.
5. Tidy up the look with a cable management solution.
Unless you have electronics like a wireless mouse and keyboard, the cords and cables at your workstation can start to make that "white noise clutter" that you can sense at the corner of your eye. Instead of letting the cables run free, use self-adhesive cable organizer clips or a cable management box to provide a sleeker look for your workspace.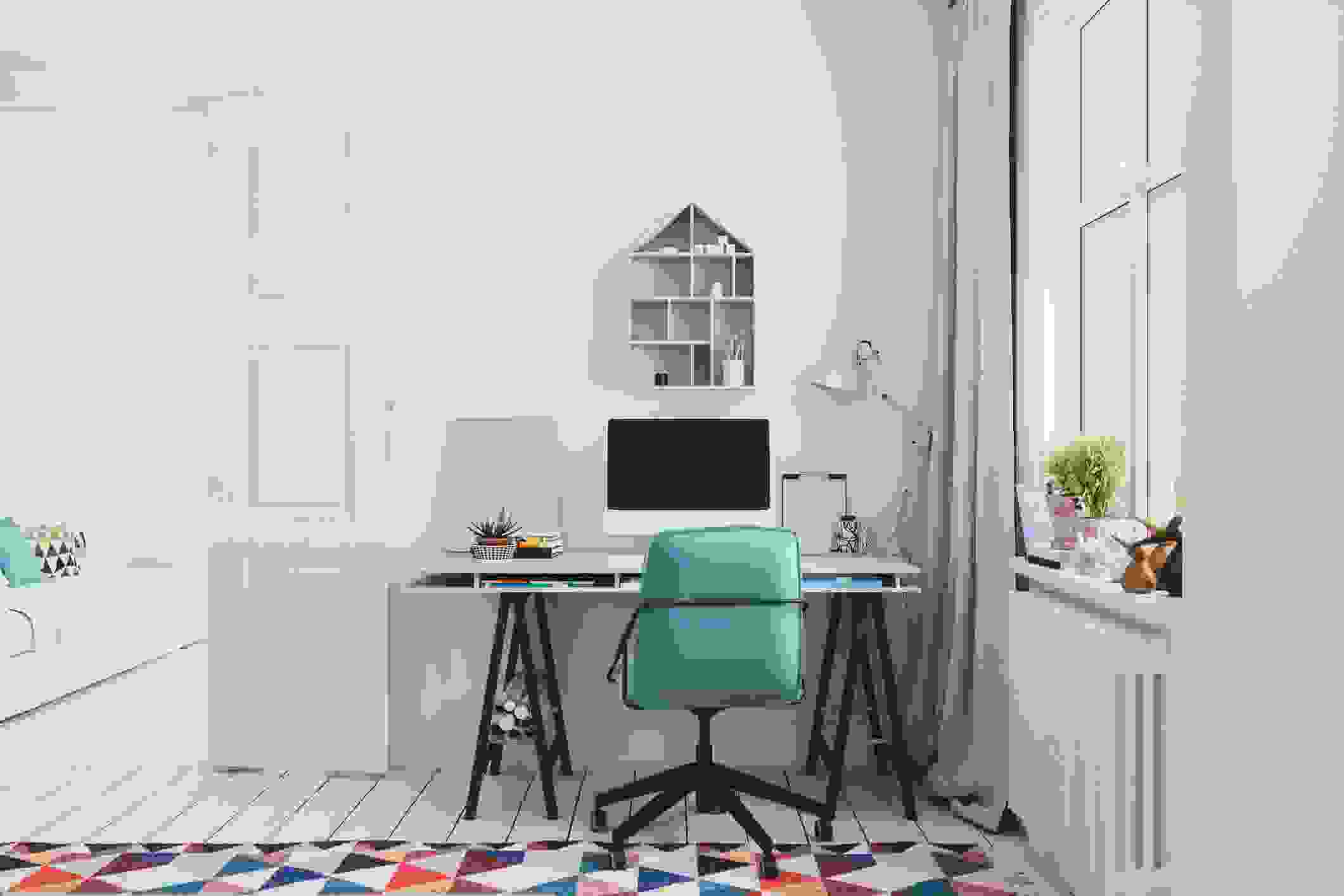 6. Keep the color scheme simple.
If you don't have an office to work from home in, it's best if your workspace "works" with your existing decor. The easiest way to do that is by keeping its color scheme fairly monochromatic. If you're going for a clean, minimalist look, opt for neutral tones.
7. Add some greenery.
Studies have shown that plants (aside from being attractive) actually boost workplace productivity--so why not enhance your work-from-home space with a little greenery as well? If you prefer to keep the top of your desk as bare as possible, you can add a plant on a stand next to your desk or hang one from the wall or ceiling above the desk. Pet owners take note: some popular houseplants are poisonous to cats and dogs, so check ASPCA's list of toxic and non-toxic plants before bringing anything home.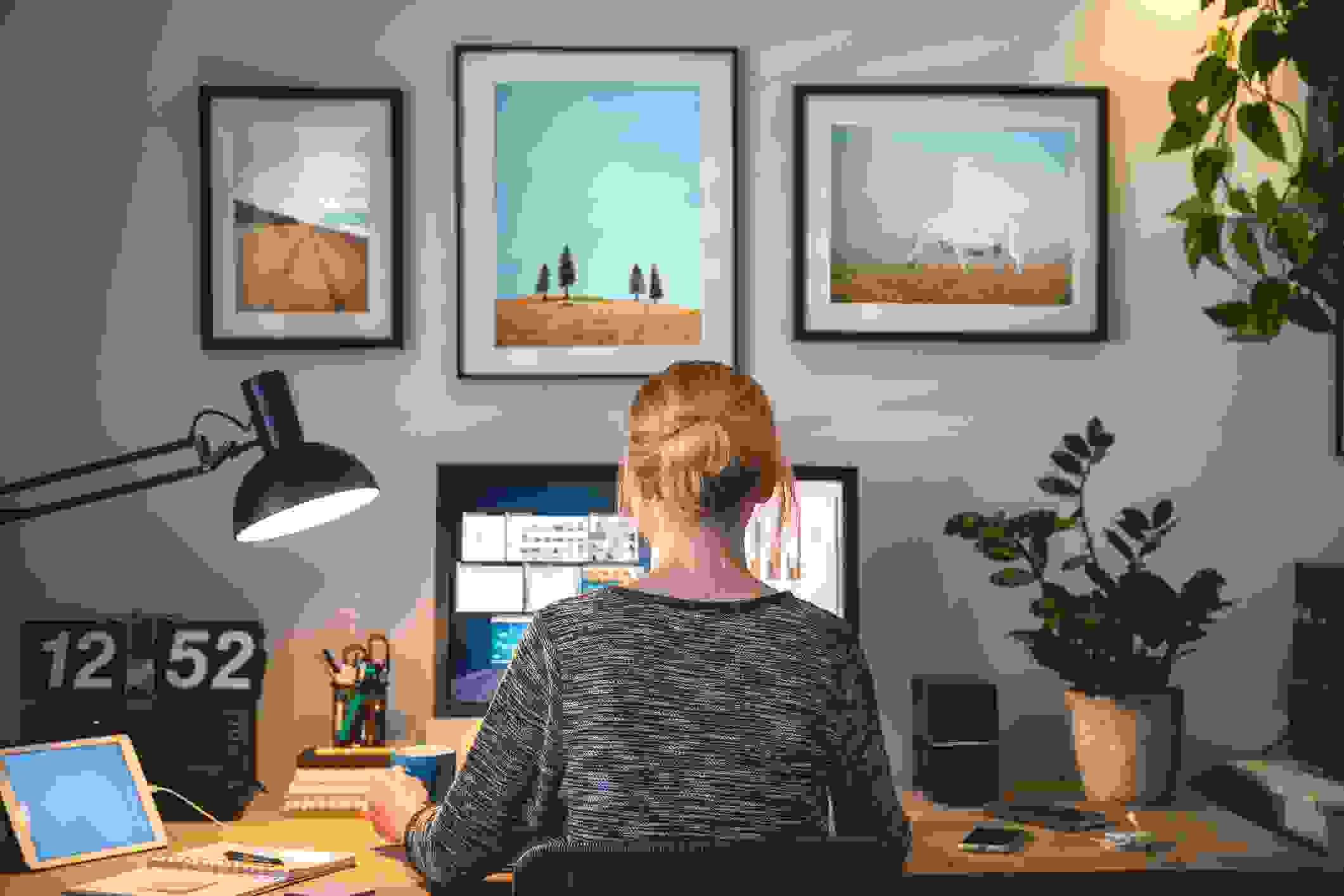 8. Invest in some noise-canceling headphones.
Whether it's the hustle and bustle of the city outside, the constant drone of lawnmowers, or the noise within your home, you need something to help you concentrate on the task at hand. Noise-canceling headphones are a fantastic solution that you will use every day. You can listen to your favorite music, white noise, or nothing at all and gain the illusion of a quiet space when you need one most. You might start wearing them when you're not even working!
You might also like: How to Maximize Your Closet Space
For tips about making your house feel more like home, check out our blog. At True Friends Moving Company, we don't just serve customers--we make friends for life! Contact us at (615) 240-2811 today.