Have you ever wondered how homes on social media achieve that balance of "put-together" without feeling stark and unapproachable? It's not by accident! Influencers and professional decorators use simple tricks to give rooms that lived-in yet luxurious style.
Use these pro tips below to decorate your home in a way that looks both comfortable and "Instagram worthy."
1. Declutter in every room.
You want to keep a few choice treasures on display, along with practical and attractive items that you use almost daily, like your Ninja cold and hot blender. Everything else should be thrown away, donated, or neatly stored in closets, under beds, in the garage, or in the basement.
Want to get decluttering over with as quickly as possible? Follow these steps.
2. Incorporate more patterns and texture.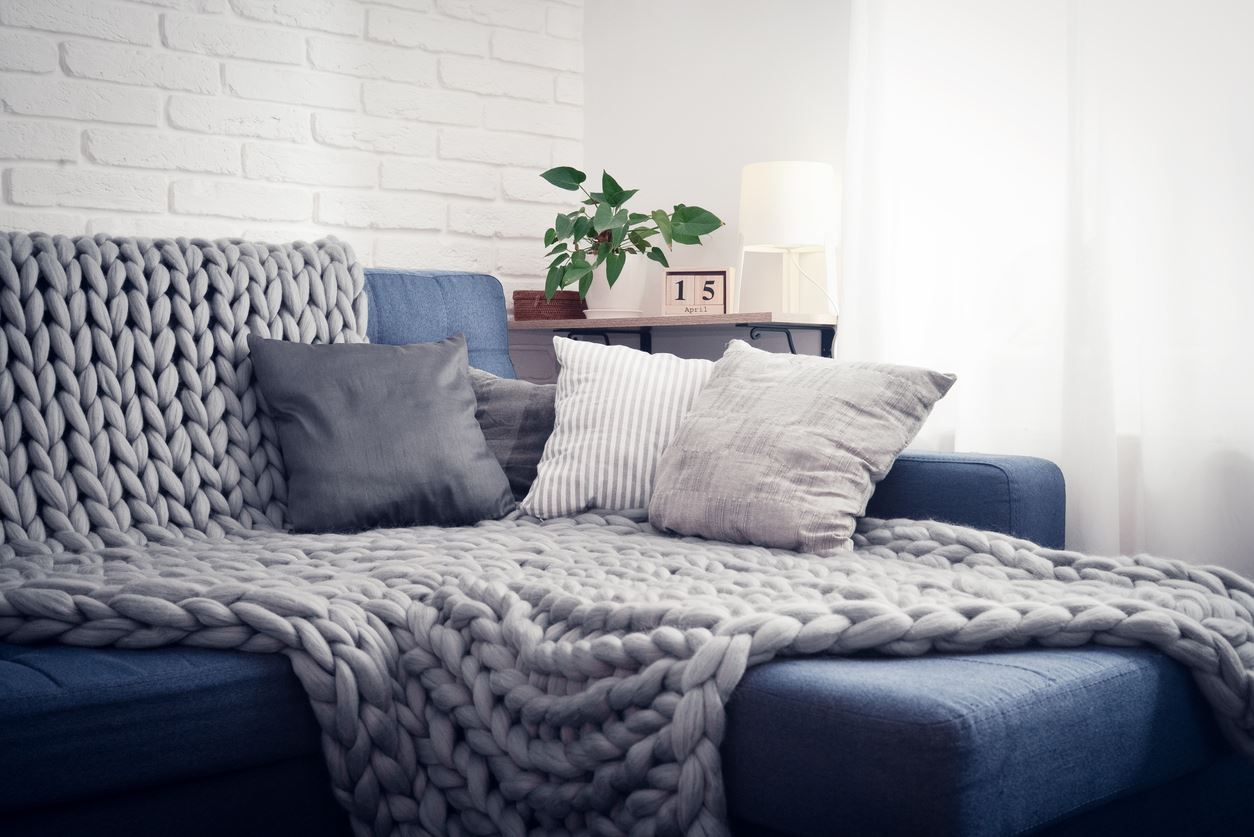 You want to avoid a space that looks drab, but adding more and more color can create a visual mess. Instead, incorporate pieces with patterns or textures that match or complement your chosen color palette. The easiest way to to do this is by adding accessories, such as:
Throw pillows and blankets
A tray
A pouf or ottoman
Vases or planters
Area rugs
A table runner
Storage bins
Artwork
For instance, if you own a "greige" (gray + beige) couch, add visual interest to it with ivory pillows with a woven, macrame-like front, rather than plain ivory pillows with no pattern or texture.
3. Go "green" with houseplants or botanical arrangements.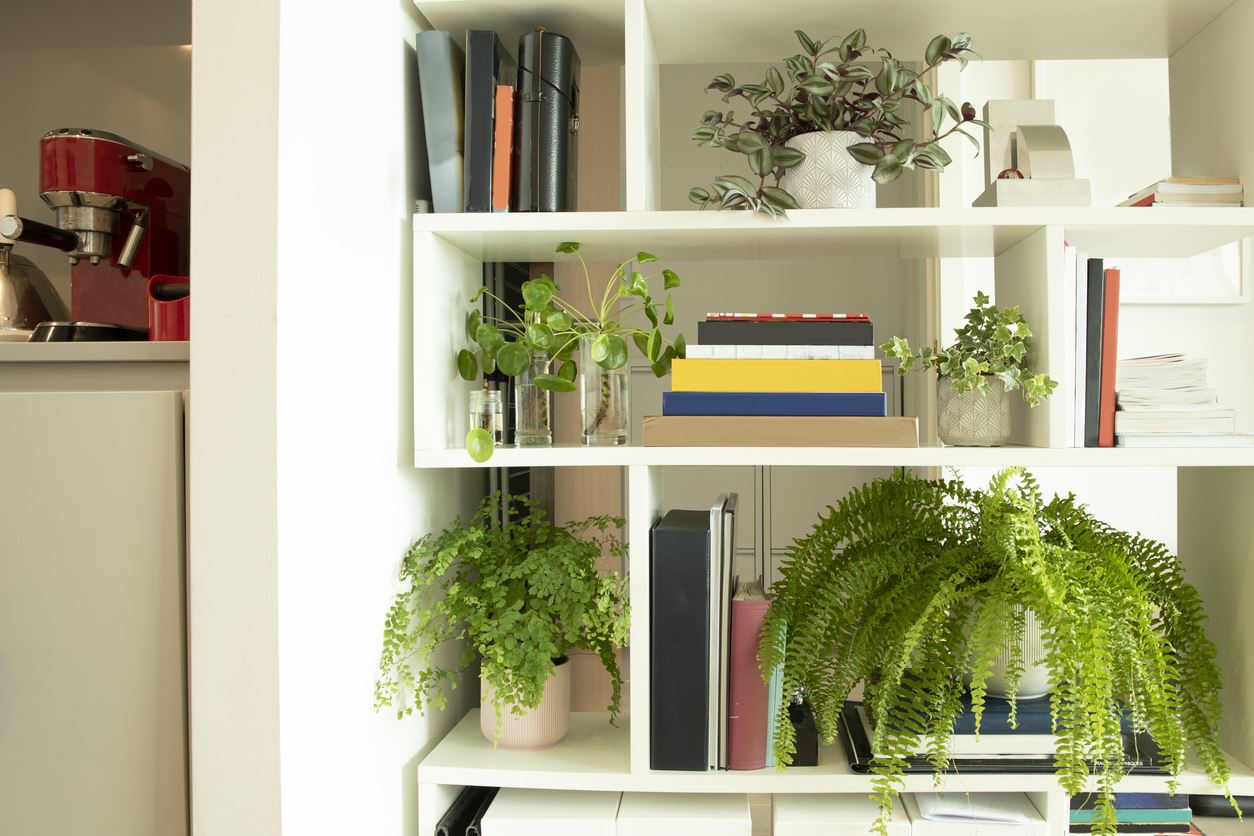 Plants add instant vitality to your living space, and their organic shapes help soften the straight lines and right angles that tend to dominate furniture and architecture. Additionally, plants help purify your indoor air by removing toxins (including benzene and formaldehyde).
If you own pets, just keep in mind that many are poisonous to cats and dogs, including trendy plants like monsteras and fiddle leaf figs. Do your research by consulting the ASPCA's list of toxic and non-toxic plants for pets and stick to pet-safe varieties, like plants in the calathea or peperomia families.
4. Use glass jars to organize your kitchen.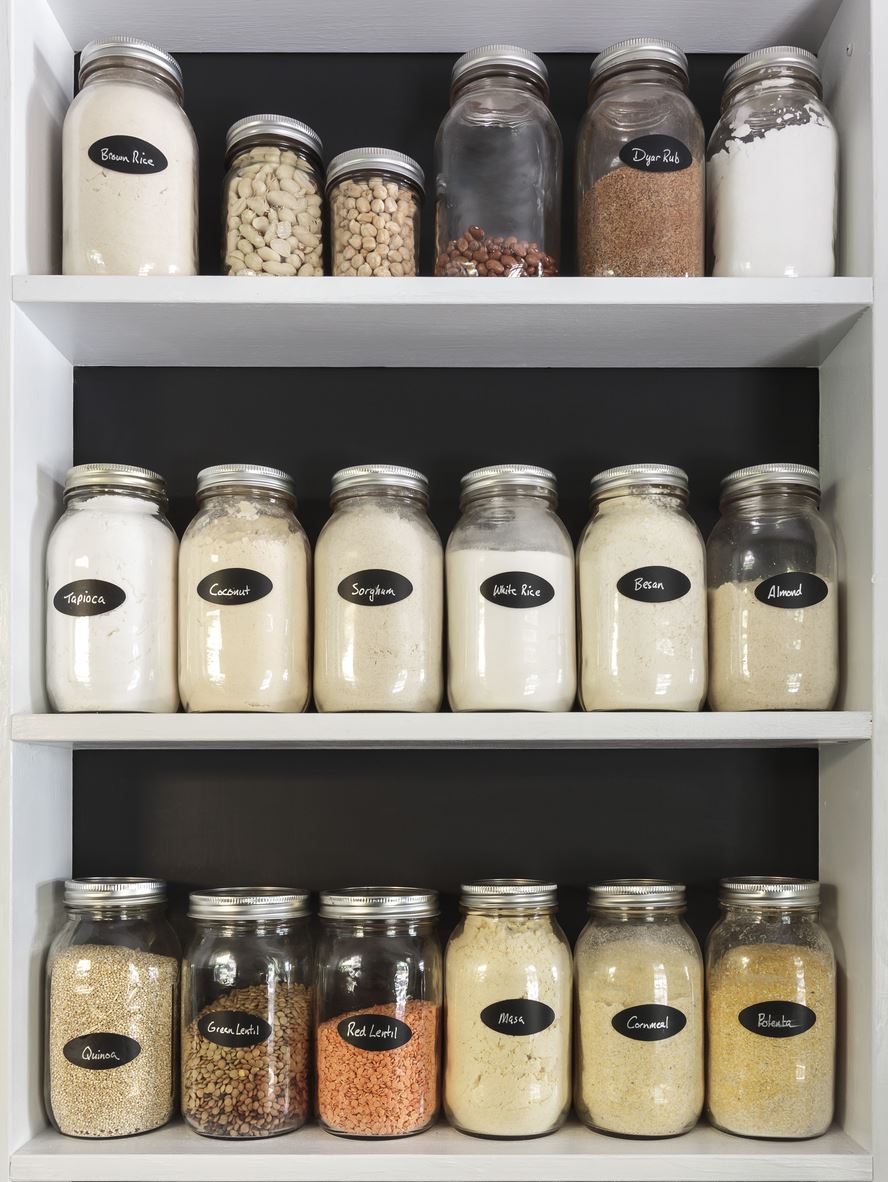 Airtight glass jars serve more than one purpose. Not only do they look great in pairs or trios on your counter, but even if you keep them tucked away, they'll help your food last longer and reduce your risk of a "pantry pest" infestation.
5. Buy picture frames that come with mats.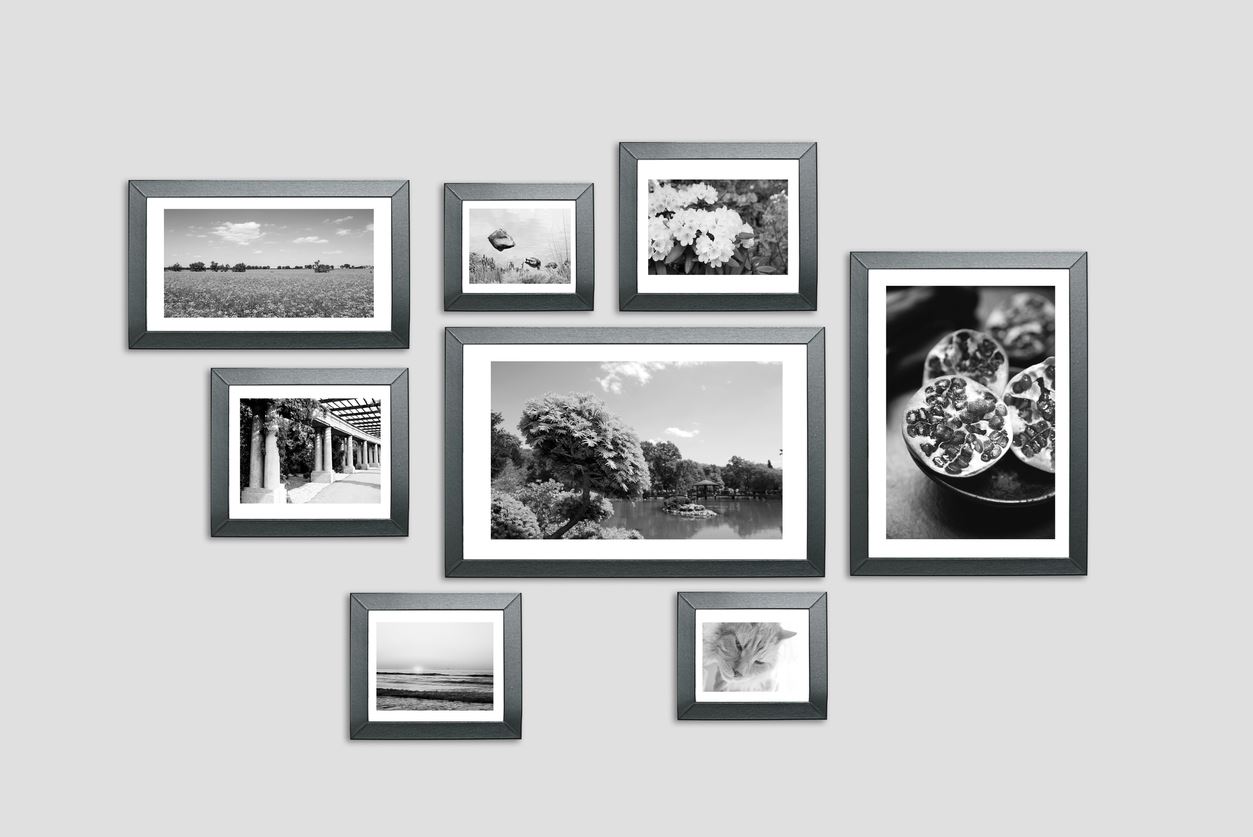 Feel like the pictures on your walls are missing that professional polish? Small- to medium-sized photos and artwork pop against a white mat and neutral frame. Save yourself the trouble of measuring and cutting a mat yourself (or paying someone else to do that): buy frames with the mat included, like Ikea's HOVSTA frames.
6. Hang your draperies high.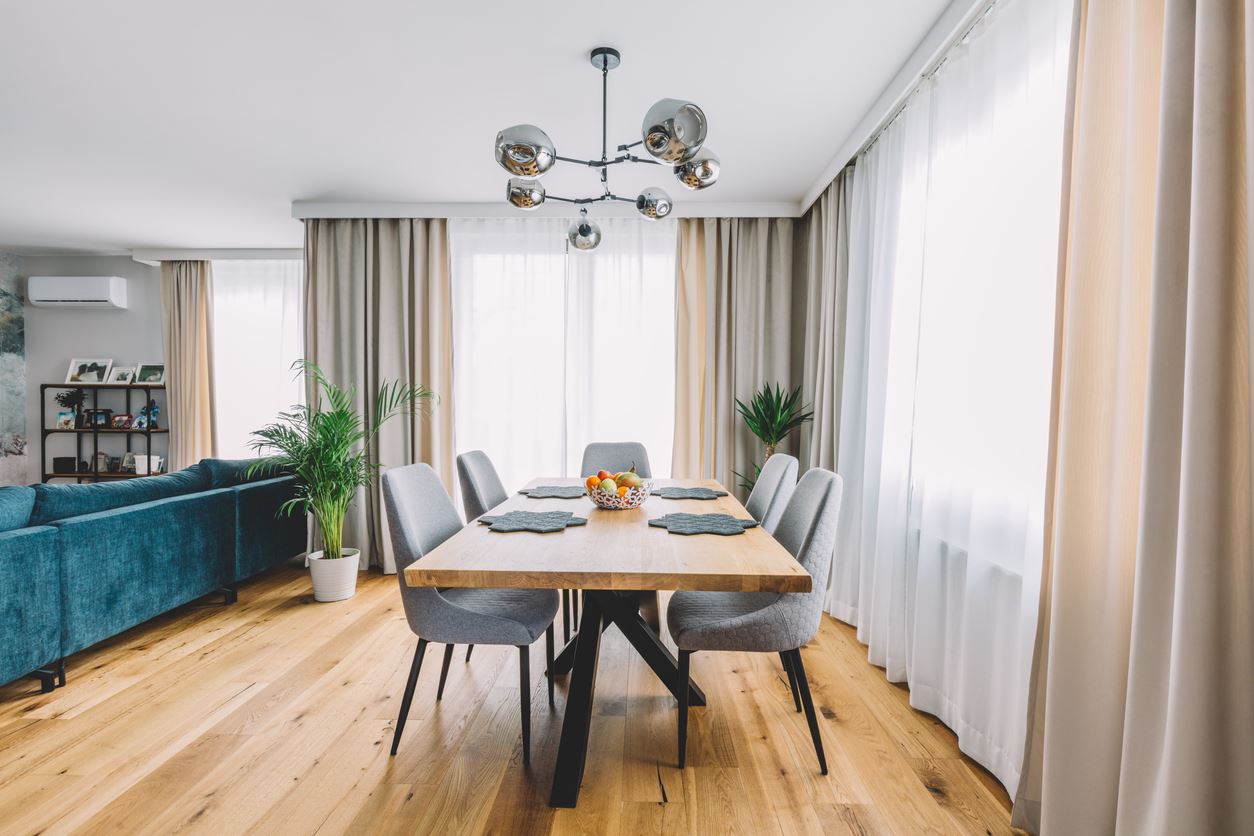 Tall ceilings are the height of luxury (no pun intended). You can create the illusion of more wall height and a bigger room by hanging your curtains as close to the ceiling as possible. Make sure the drapes are long enough to pool slightly on the floor, adding to the lux look. Few things look more awkward than "high-water" draperies.
Pro Tip: Unless it's a sun-facing window, leave the drapes open (or use sheer drapes) to maximize the amount of refreshing, natural light that fills the room. Your home will always look best photographed in natural light.
7. Play with shapes.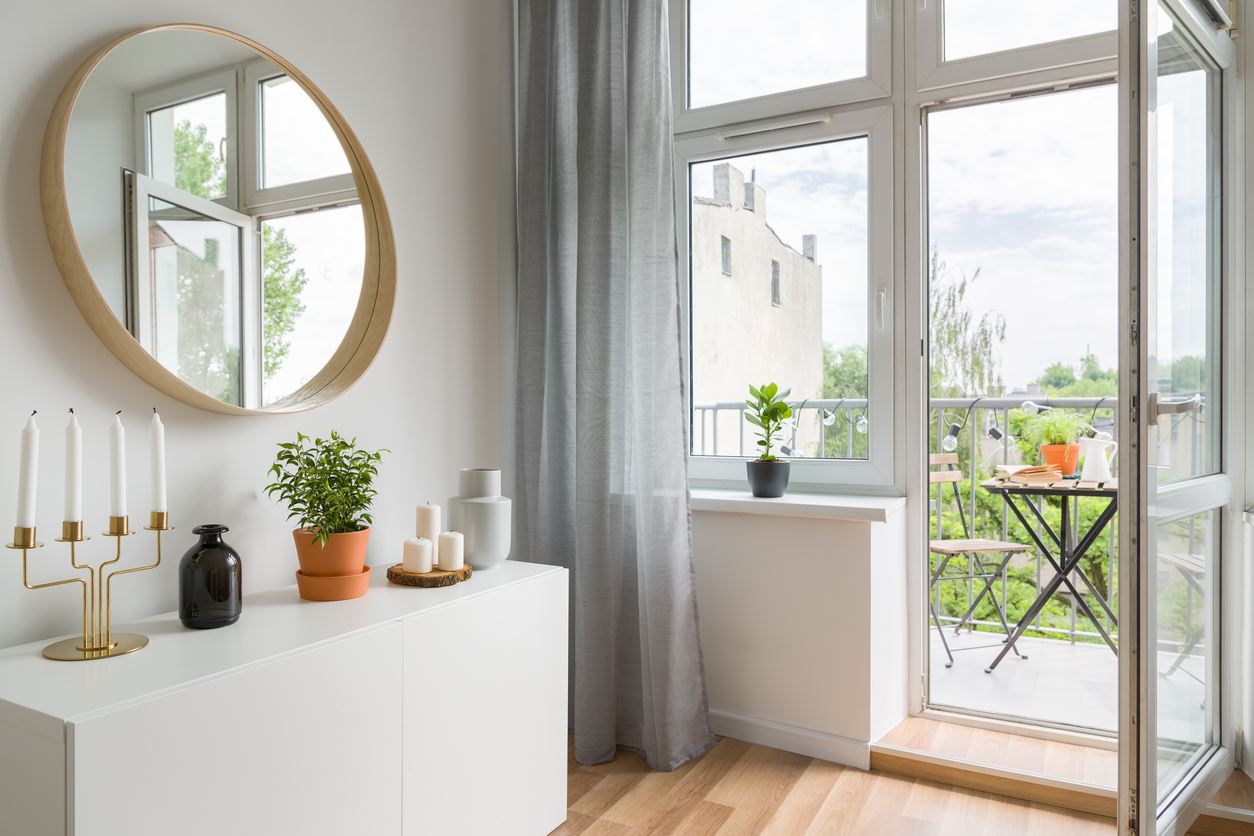 Color and texture aren't the only way to make a room more striking. Keep the space subtly stimulating by incorporating round elements in a room dominated by square and rectangular shapes. You can do this with items such as:
Mirrors
End tables and nightstands
A coffee table
A stool or pouf
A table lamp
Natural elements (like driftwood sculptures and Himalayan salt lamps) can also break up a room's monotony with unique shapes and textures.
For tips about making your house feel more like home, check out our blog. At True Friends Moving Company, we don't just serve customers--we make friends for life!