Murfreesboro, TN Movers
Offering Professional Residential & Business Services
When you hire our team, you can count on:
Fully licensed and insured team members
Friendly, courteous, and respectful service
On-time pickups and deliveries
Free padding and shrink wrapping
Free removal of unwanted but usable household items
In addition to moving, our movers in Murfreesboro, TN also offer packing services, pre-move planning, appliance disconnection and re-connection, and so much more.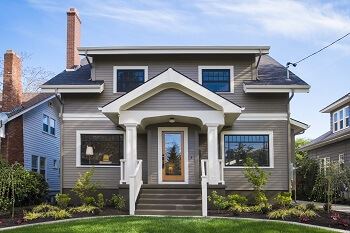 Put Your Responsibility on our Murfreesboro Moving Company
Stressed about your upcoming move? Don't be. True Friends Moving Company has you covered. We provide convenient residential and commercial moving services in Murfreesboro. Whether you're moving from one apartment to another or relocating your entire commercial business, our team is prepared to help you with anything you need.
Whether you simply want us to assist with the moving portion or prefer help from start to finish, our friendly team will customize our services to fit exactly what you are looking for.
Read our testimonials here!
Why Move to Murfreesboro?
The City of Murfreesboro in Tennessee is renowned for its American Civil War history. There are over 6,000 Union soldiers buried at Stones River National Battlefield, which is adjacent to Stones River Cemetery. Oaklands Mansion is a former plantation house that has been restored with an arboretum and gardens.
A schoolhouse and general store are among the buildings that make up Cannonsburgh Village, which showcases regional history from the 1830s through the 1930s. Murfreesboro boasts a fantastic place to move into and raise a family. Whether you are moving in or moving out, let our Murfreesboro moving experts help.
Leave the heavy lifting to our Murfreesboro movers. Reach out to us today at (615) 240-2811 to learn more!
What You Should Look For When Hiring a Moving Company
Word of mouth recommendations - You may not have the best experience from the search for moving companies, but your friends and loved ones will. Ask those you know who have moved in your area about their experiences.
A successful track record - If you're looking for a moving company, go with one that has been around for some time. From information you find online, you should be able to get a good idea of their reliability.
Straightforward rates - To book a move with movers, the mover will give you an estimate based on how many movers and how many hours you will likely need. However, this is only a base rate, and it does not include additional packing materials that you may need. Moving companies can't give you a set estimate on the phone, but they can give you a general idea of how much you'll be spending. There is no way to get an exact estimate over the phone, but many movers will give you an idea of what the costs will be.
Good reviews online - Find out more about each of the companies you're considering by reading their online reviews. People generally write reviews if they've had a good or a bad moving experience, letting you know which is more important before you hire a moving company.
License and insurance - It is illegal for any group of people to operate as a moving company without a license and insurance. Any group can buy a truck and call themselves a moving company, but only those that are legally licensed and insured will ensure the safety of your property.
How Far In Advance Should I Hire Movers?
In short, as soon as you know you are moving! When deciding to move, however, we know a moving company is not always at top of mind. You should schedule movers at least two months before your move date. If you are moving less than two months in advance, you may have limited choices of movers. Most movers are booked two to three months in advance.
The Best Moving Team in Town
We don't want to brag, but, well, we truly believe we are the best moving team around Murfreesboro. Simply put, your total satisfaction is our number one concern. We are always upfront and honest with our customers about our pricing and services and never charge any hidden fees. Stairs? No big deal. Furniture disassembly? We'll take care of it. Floor protection and attention to details? You bet. We understand that moving is a stressful time in a person's life—that's why we will go above and beyond to be the Friend you deserve during this transition.
Free Moving Estimates!
Want to learn more about our moving services? Contact us at (615) 240-2811 to request a free, no-obligation price estimate. We offer flat, hourly rates and discounts for seniors and military personnel. We look forward to helping you with all your Murfreesboro moving needs!
Get your free quote from our moving company in Murfreesboro, TN.